Bitomat Bielsko-Biała
32200.0
pln

Gemini Park, Leszczyńska 20, 43-300 Bielsko-Biała
Bitomat w Bielsko Białej znajduje się na piętrze 0 przy schodach ruchomych, w sąsiedztwie sklepu Apart.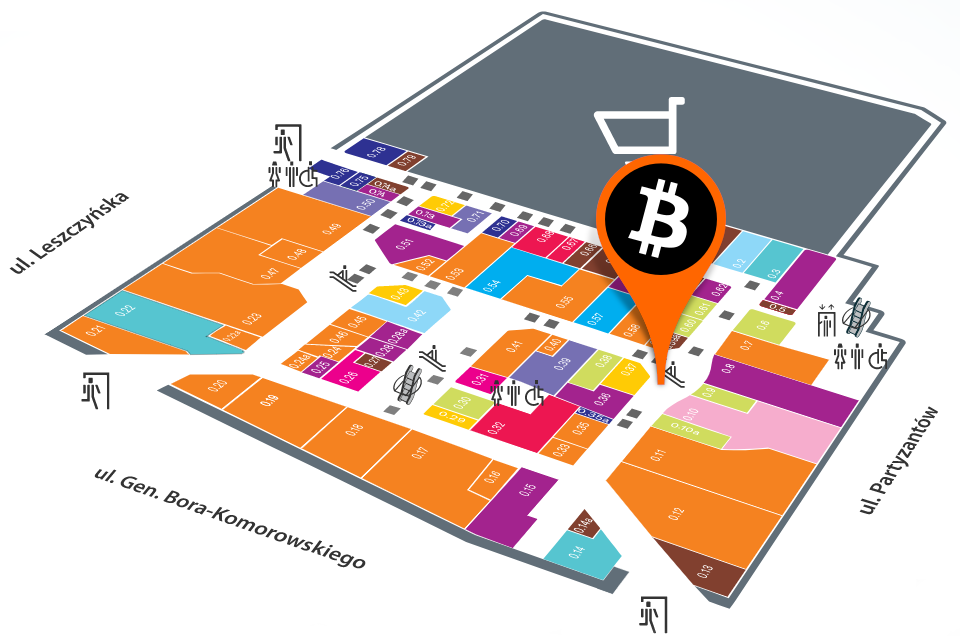 Bitcoin ATM Bielsko-Biała Gemini Park
In Bielsko-Biała, one of the two Shitcoins.club Bitcoin ATMs is located in Gemini Park. The exact address is Gemini Park, Leszczyńska 20, 43-300 Bielsko-Biała. Bitcoin ATM, or cryptocurrency ATM or BTC ATM, is a new way to obtain cryptocurrency or withdraw it in the form of cash. Our devices are secure and take care of your anonymity. For your convenience, we install a network of modern Bitcoin ATMs in many Polish cities.
Where is the Bitcoin ATM Bielsko Biała?
You can find this functional device in the Gemini Park gallery, Leszczyńska 20, level 0 - next to the escalator in the vicinity of the shop Apart. If you still don't know where, click here to navigate to Google Maps: Bitcoin ATM Shitcoins.club — Bielsko-Biała. If there is any problem, please contact our support on +48 728 008 004. It is available from Monday to Sunday from 8:00 to 22:00. Plus Code is R332+32 Bielsko-Biala.
Bitcoin ATMy Bielsko Biała - on the map
You can check the exact location of the device on the map below:
Where are all Bitcoin ATMs in Bielsko Biała?
Why do investors choose Bitcoin ATM Bielsko-Biała?
Currently, we can invest in cryptocurrencies in many ways. So why is it worth choosing a Bitcoin ATM? Among other things, because it is a fast and safe alternative, and in case of any problems you can count on the support of the support department. Shitcoins.club ATMs provide anonymity, so it is the best choice on the market. To get help, just call the helpline number available at/on the device, as well as on the Contact page:
www.shitcoins.club/contact
. If you are a beginner, no problem! Videos from our educational series are available on our YouTube channel. Where you will learn how to use our devices in a quick and clear way.
Bitcoin ATM Bielsko-Biała in Gemini Park — opening hours
Bitcoin ATM in the Gemini Park gallery on ul. Leszczyńska 20 is open from Monday to Saturday from 9:00 to 21:00. Gemini Park Gallery is open on Sundays from 10:00 to 20:00, also on non-commercial Sundays.
Bitcoin ATM Bielsko-Biała - purchase and sale
There are currently several thousand bitcoin ATMs in the world, and more than half are located in the United States. Thanks to Shitcoins.club, their market is also growing in Poland. Our functional ATMs - such as the Bielsko-Biała bitcoin ATM are intuitive to use, fast and safe. With their help, you can not only buy BTC, but also cash them in cash. You can finalize the purchase with a phone wallet or in the option of printing the so-called "paper wallet".